Merry Christmas, and bring on 2014!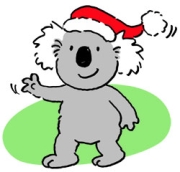 Thanks to all who have supported H2O Rx and CSC through 2013. It is, as always most appreciated!
Over Christmas we are reflecting most companies and shutting down from the 20th December.
We will be open again from the 6th of January, on an as needed basis.
We will be back to full attention on the 13th of January.
Maria Silk Young
Scott Young
Mobile
0409 784 236
0421 795 353
Email
maria@h2orx.com.au
scott@h2orx.com.au
Fax
02 9436 0491
02 9436 0491
Postal

PO Box 748

Lane Cove NSW 1595

PO Box 748

Lane Cove NSW 1595
It is our understanding that all people receiving this flyer are in the engineering / environmental industries and will therefore be interested in our products and services.
If you want to stop receiving it, click the link below to edit your profile and select unsubscribe.